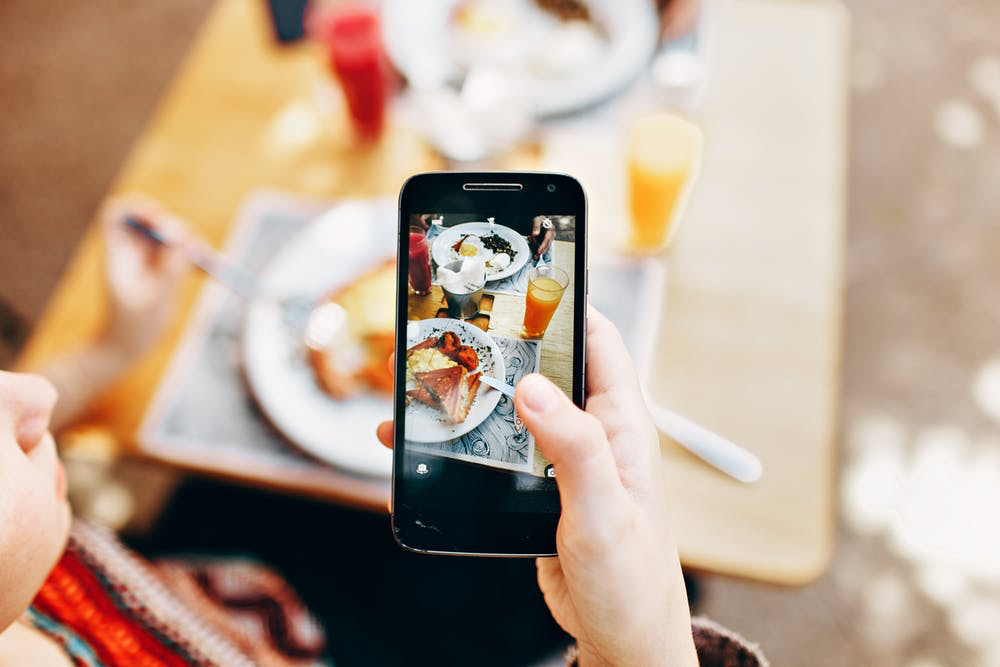 9 Ways to Steer your Customers from Third-Party Delivery Apps to your Own Online Order Site
Steering away customers from any third-party websites can be challenging. Although it may seem like these delivery services have a monopoly upon the online ordering industry, they pose significant harm to your business due to fees and their lackadaisical business practices. Third-party delivery services drive customers towards those willing to pay more. They ultimately do more harm than help to the restaurant industry. Here are a few tips on how to move your customers to your own online order site, which carry both short- and long-term benefits.
Have an Online Ordering Website
The first step to take when trying to pull customers away from third-party delivery services is to provide your own form of online ordering.  Setting up a website that allows individuals to order directly from you is crucial if you want your business' online ordering to be able to solely function without dependence upon costly and fee heavy delivery services. As the world has been shifting to digital markets, make sure your business is keeping up with these trends. Having an online ordering system is just the minimum during this digital-driven age.
Share your Online Ordering URL
Once your online ordering website is set up, like every other business that wants to be successful, you must market it like crazy. This can include posting it on every social media outlet, running email campaigns, print URL on your takeout bag stickers, on receipt, on regular and to-go menus, and on your restaurant windows, or even on the bathroom walls. The general population will be happy to know that you are providing your own online ordering platform, as third party services also charge hefty fees to the consumers. Customers will be happy to support you going forward, and this is a great step in creating a long term sustainable business. Exposing your URL to as many people as possible is a great way to generate a flow of new and loyal customers.
Incorporate a QR Code Into Your Business
The world is quickly modernizing. Although the United States is a bit behind on the incorporation of QR codes into daily lives, it is never a bad time to stay ahead of the industry. QR codes are being used worldwide, as they provide people with links, apps, or other features connecting anyone that scans a QR code to a specific business. Plastering a QR code in your restaurant and around town, telling people to scan with their smartphones, is a great way to capture and draw in new customers. All it takes is one simple scan through a phone, and you may find a new lifelong customer.
Warn of Third-Party Website Fees
People are always looking to save money, especially during recent times of the COVID-19 pandemic. Warning of hidden fees that third-party delivery services charge the restaurant and customers is a great way to drive people towards using your own online ordering platform. The more people aware of these fees that delivery services such as GrubHub, Postmates, DoorDash, and Uber eats are charging per order, the more potential you have of bringing customers in by providing a fee less ordering online system. To get the word out about these fees, take steps to highlight it as much as possible.
Ask your Customers to Support You Directly
 Insert a Thank-You note into takeout or delivery orders generated through third-party apps and letting your customers know they are supporting the delivery app companies instead of you and the fees are killing your business, they can support you better by ordering directly from your website.
Cut Third-Party Delivery Ties
Once your website gains enough traction, ultimately the best thing to do is to cut ties with third-party delivery services. As mentioned in previous articles, these delivery services tend to hurt businesses more than they actually help. Companies such as Postmates, Uber Eats, and GrubHub are all revenue driven. They feature restaurants that pay them the highest, and in return, drive away customers and push them toward their highest fee payers. The smartest thing to do is to end these services once your online ordering platform becomes self-sustainable. Loyal customers will be happy to use your website, as extra fees will be removed and they can feel that they are helping your business directly.
Take control of your Google, Yahoo, Bing and other local directories
Now that your online ordering system is transitioning towards running fully on its own, make sure to clean up your website and other online directories such as GoogleMyBusiness or Bing Places for Business. For starters, remove all third-party delivery app links that got embedded into your profiles without your permission. Not only do these links provide an unclean look, but they also pose as potential threats where customers can be taken away from you through a click of the button. Remove these links and focus solely on making your website a destination for placing orders!
Clean Up Your Yelp Listing
Third party delivery service links can typically be found on your yelp listing. If you are transitioning fully towards your own online ordering platform, make sure to remove any of these links as well. When searching up your business, many people will end up on your yelp page. Providing an updated and cleaned up yelp page directing customers towards your own ordering service page is a must.
Hire Professional Help
If you are not an expert on search engine optimization (SEO) or social media and email marketing, hiring professional help can go a long way. It will only cost you a fraction of the fees you are already paying those third-party apps. You want your business to be able to function online for the long term, so getting everything set up and polished with the help of a professional will be worthwhile. Your POS dealer is a good starting point to get help.
Takeout and delivery will become the new norm, as most restaurants are only allowed to operate at 50% capacity. More than likely, over 60% of restaurant revenue would be generated through takeout orders in the post COVID-19 era. It is important to maximize profits from this sector versus having to payout third-party expenses. 
An example of how these fees can affect your bottom line: with an average ticket of $25, at 40 orders per day and 25% commission to a third-party delivery service, restaurants are being forced to pay $7,500 per month, which equates to $90,000 a year of loss profit. As you can see, it is imperative to bring online orders through your own website.