A Cutting-Edge Table Service POS System
A full-service restaurant POS system is the secret ingredient to providing exceptional dining experiences.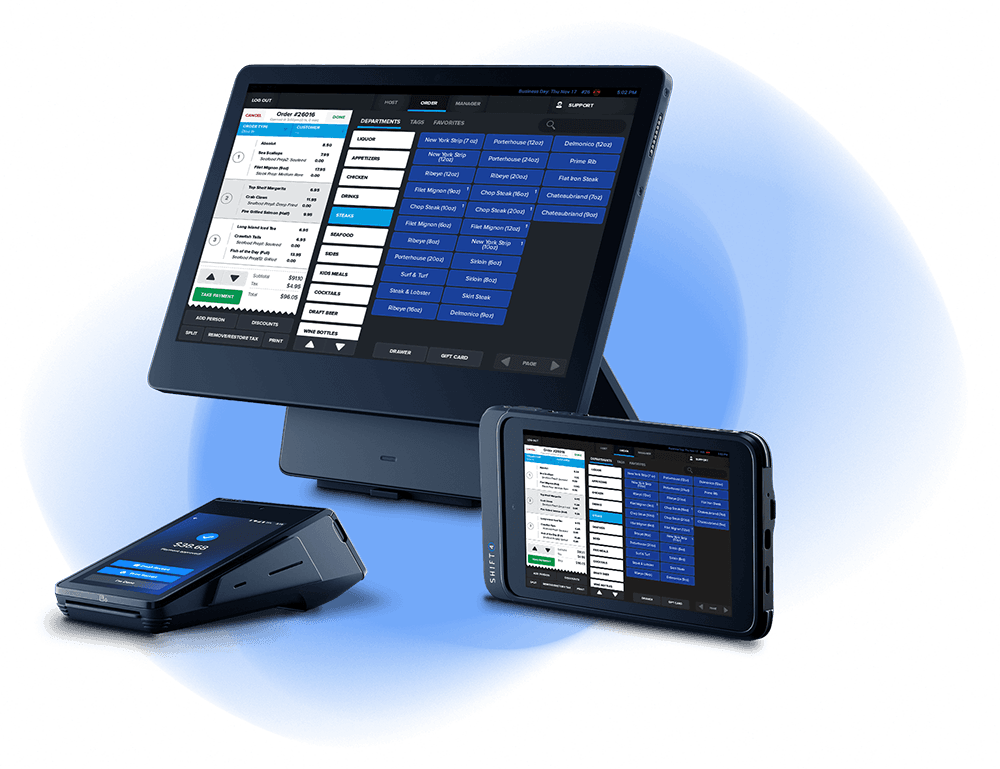 Full-service restaurant point of sale system features
Your menu, your way
Add menu items, create special, and edit existing menu items on your terms.
Front-of-house to back-of-house communication
Get your FOH and BOH on the same page for better productivity and fewer errors
Unlimited modifiers
Servers can easily handle special order requests with easy input of unlimited modifiers.
Make paying easy
Transfer tables, split checks, and merge checks to make paying the bill painless.