Online Ordering
Full control of your restaurant's online ordering system.
No Commissons
Remove The Middleman
More Service Options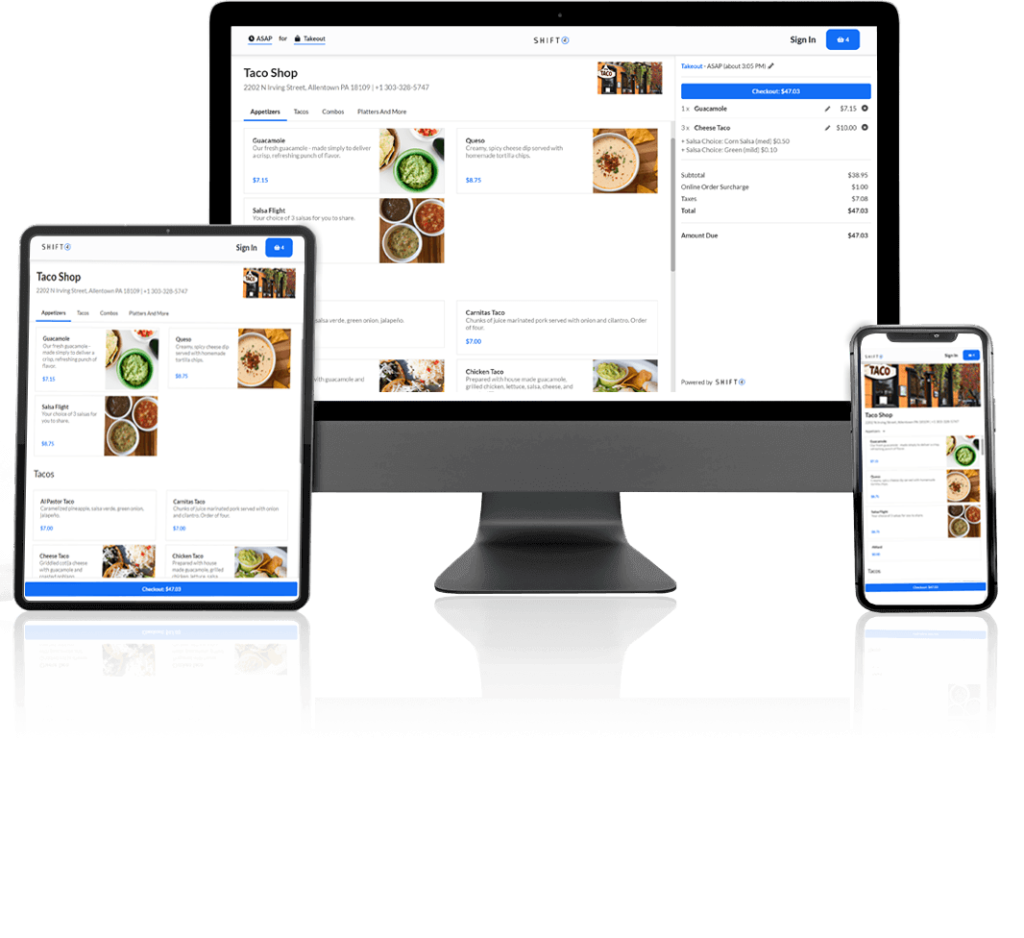 Mobile Ordering and Payment
With mobile ordering and payment technology, you can get more done and give your customers a better experience.
Mobile Payments
Mobile Ordering
Marketing Features
Online Reputation Management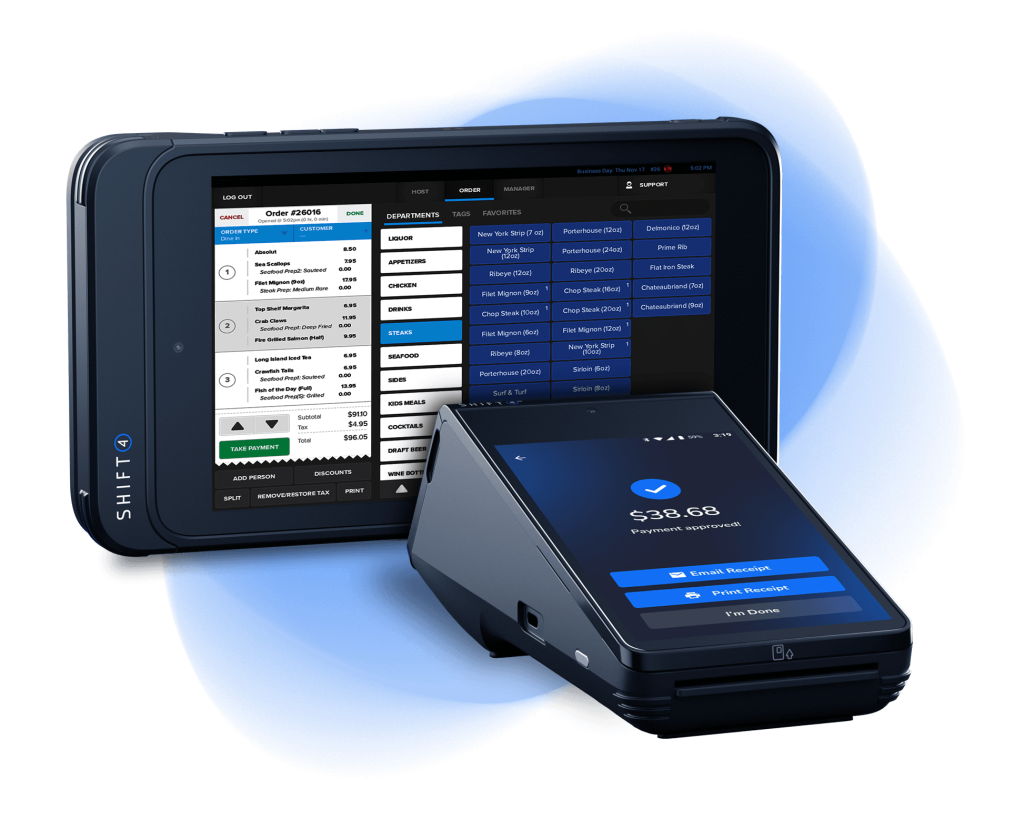 QR Code Ordering & Payment
Use QR codes to take orders and take payments at the table.
Contactless ordering and payments
Customers scan a QR code to view the menu and check out
Automatically close the check
Serve more guests in less time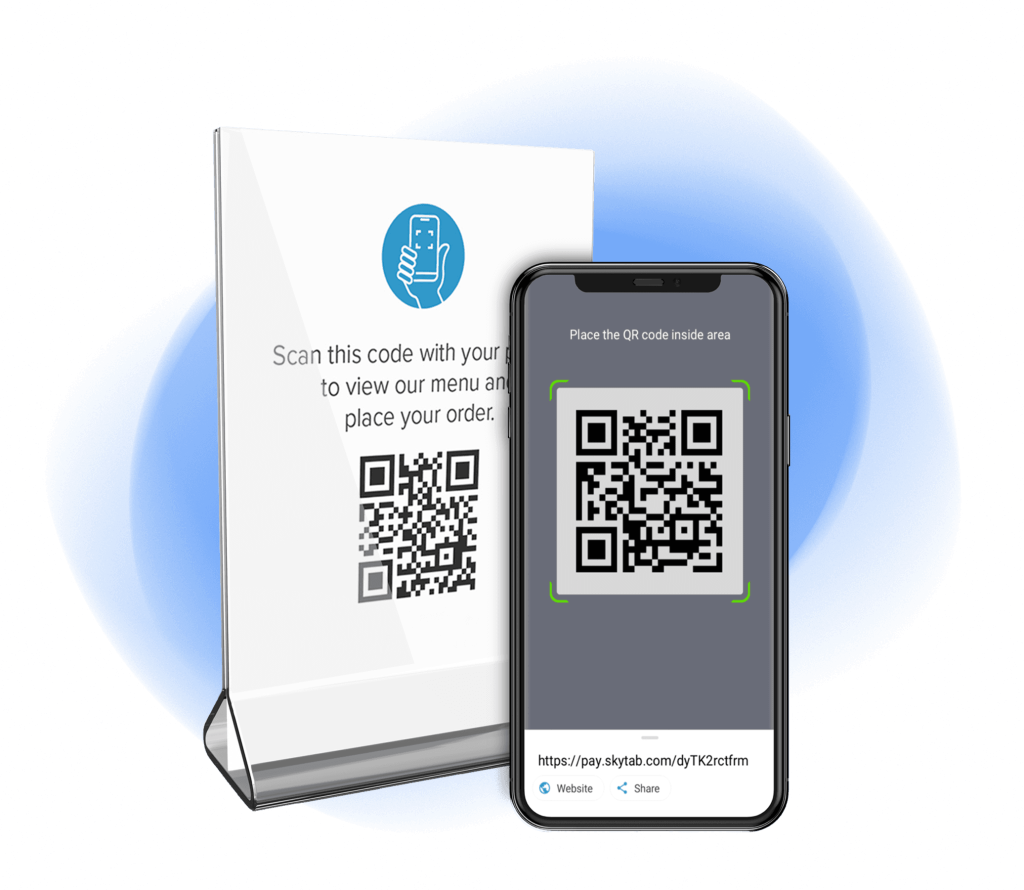 Reservation & Waitlist
Manage your reservations and waitlist directly from the POS system.
No Third-Party Fees
Integrate easily into your website.
Real-time availability
Notify guests when their table is ready.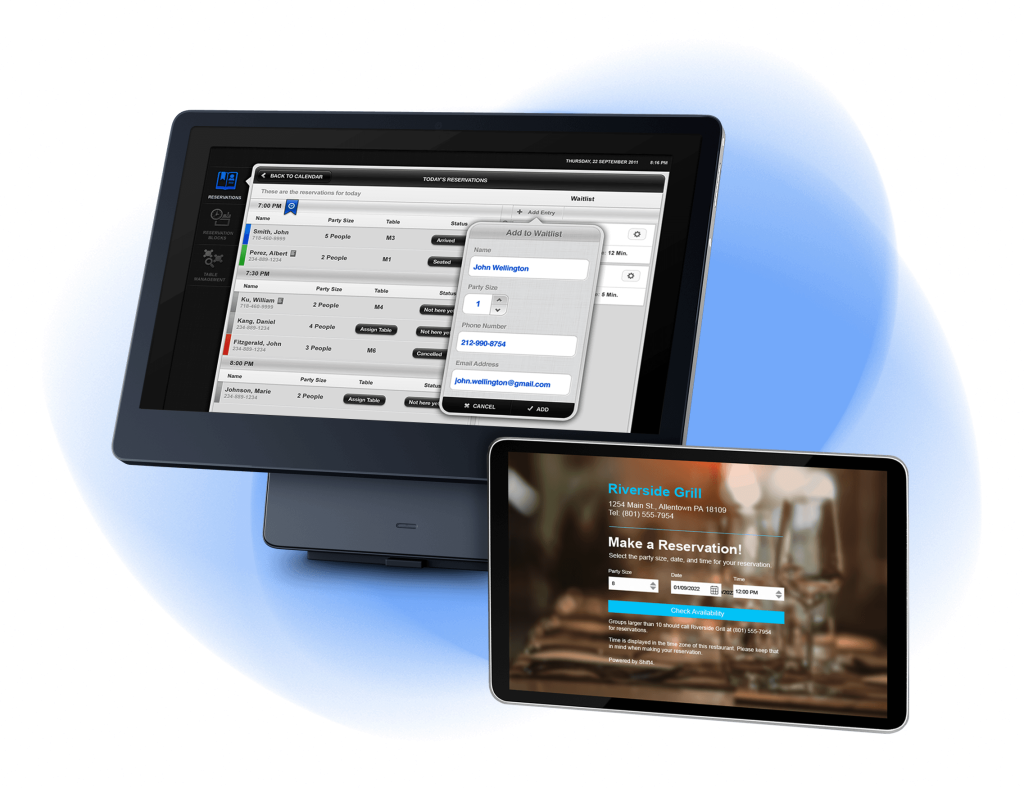 Loyalty & Marketing
Every meal provides an opportunity to establish a long-term relationship with your customers.
Points-based rewards
Segment customers and target messaging
Engage with guests after their meal
Data-backed customer insights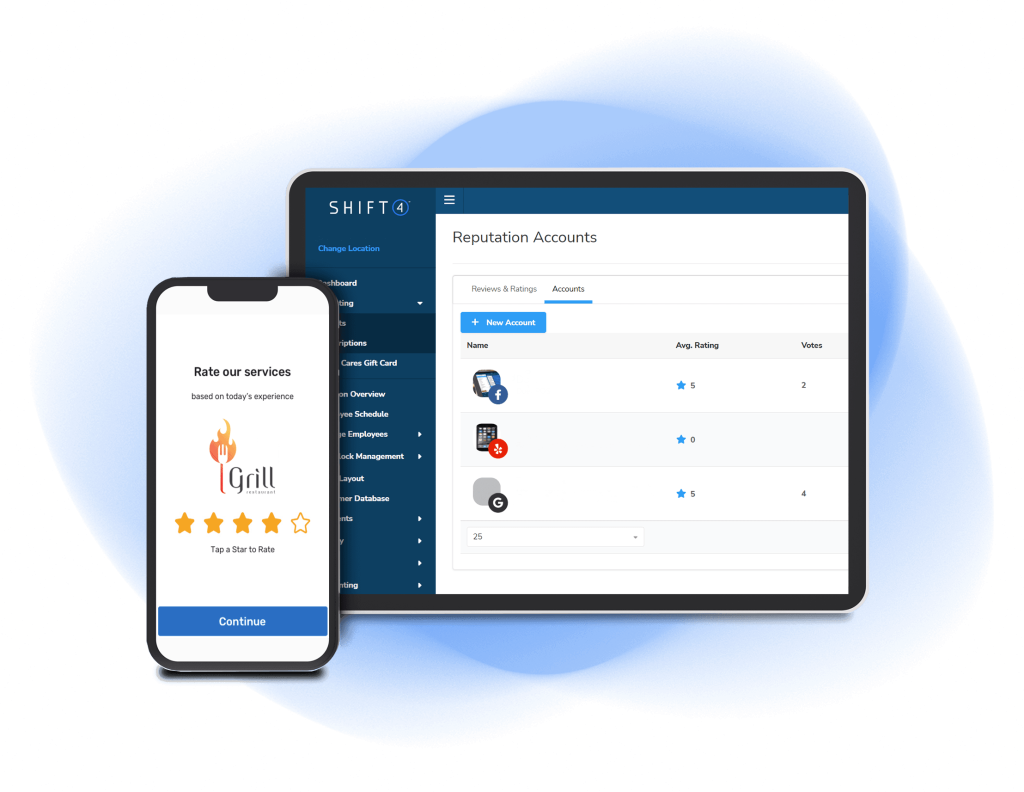 Reporting & Analytics
Reports and real-time analytics give you the data you need to make decisions.
Comprehensive reporting
Multi-location reports
Customize dashboards to give you easy access to the most important info first.
Access reports remotely via mobile app.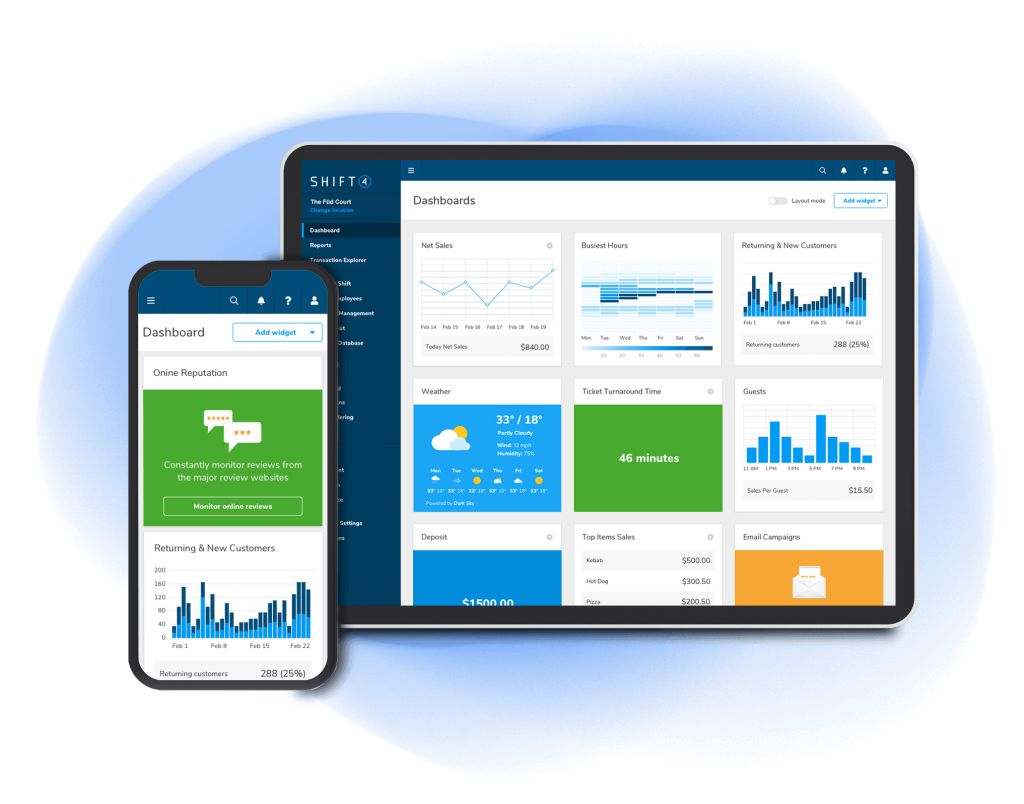 Labor Management
Easy team management with built-in tools
Time clock
Employee Scheduling
Real-time reporting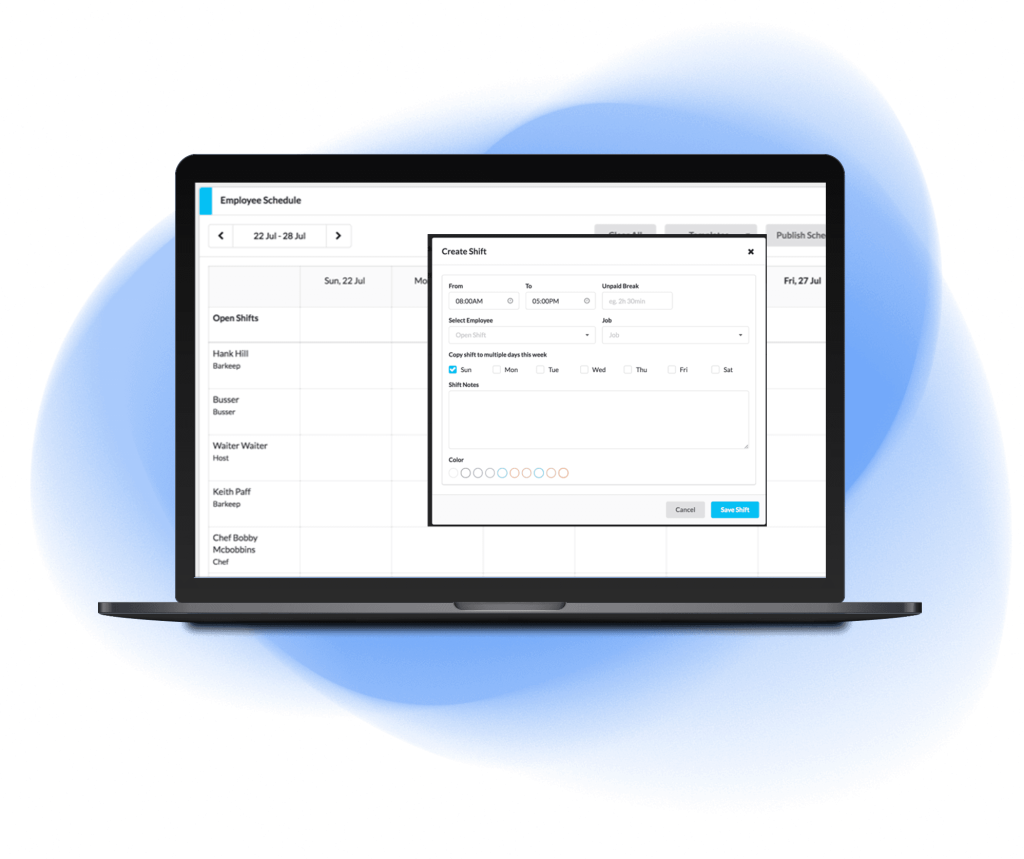 Third-Party Integrations
Connect your SkyTab POS software with your favorite business management apps to improve efficiency and save time.
Incharge Mobile App
Keep tabs on your restaurant with the InCharge mobile app.